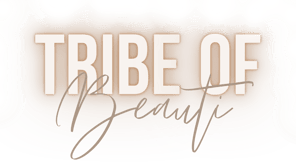 USE CODE: 20FORU FOR 20% OFF
#1 Non-invasive Body Contouring and Sculpting In Richmond, Bay Area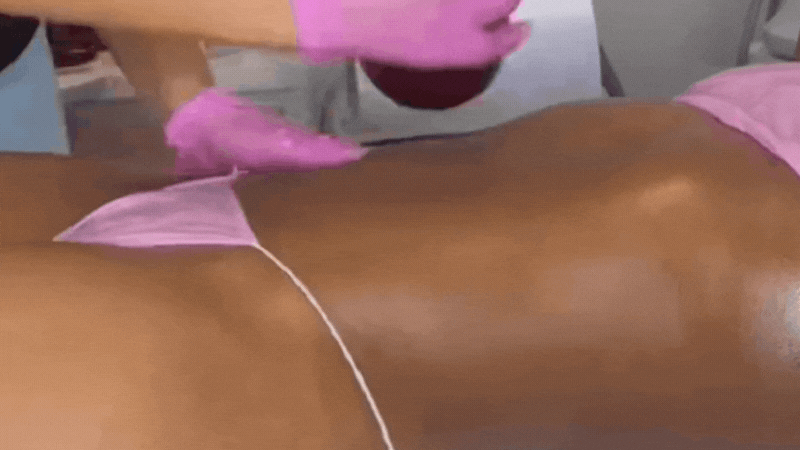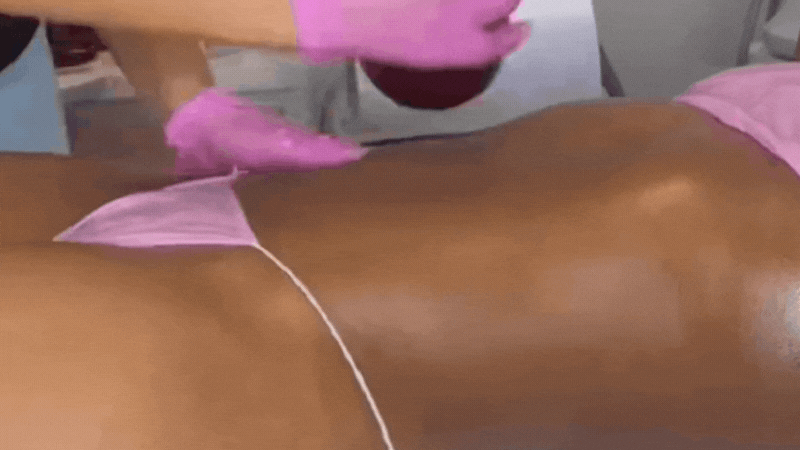 Welcome to Tribe of Beauti, where your dream body becomes a reality without surgery! Our specialized body contouring and sculpting treatments in Richmond, California, are designed to target your unique concerns and help you achieve the figure you've always desired.
Say Goodbye to Unwanted Inches and Hello to Confidence
If you're looking to reduce waist size, say goodbye to stubborn stomach fat, or tackle those pesky love handles, our waist reduction and fat loss treatments are tailored just for you. We understand the challenges different bodies endure and are here to empower those in Richmond to embrace their bodies and feel confident.
RICHMOND BODY SCULPTING TREATMENTS THAT WILL MAKE YOU LOOK AND FEEL GREAT.
As a firm believer in the power of non-invasive and affordable body contouring techniques, I have dedicated myself to mastering modalities that provide exceptional results without breaking the bank. My mission is to make body sculpting accessible to all, regardless of their budget, ensuring that everyone can experience the joy of loving their reflection in the mirror. Are you near Richmond? Well, that's great! Our office is located in Richmond, CA, just across from a Starbucks, in a quiet and clean building.
MY MOST POPULAR SCULPTING SERVICES
360 Waist Buster ................................ $120.00
Fuego and Ice ................................ $150.00
I use multiple modalities to reduce fat and reshape your body. This non-invasive body contouring treatment not only focuses on your midsection but your back as well for ultimate reduction in size. Multiple sessions are recommended for best results.
Soon to be the most popular choice, and extremely effective. De-bloat, tighten and reduce fatty areas within your midsection with wood therapy and ice clay. The cold portion stimulates thermogenesis which makes the body burn calories to get back to normal temperature.
FREQUENTLY ASKED QUESTIONS
DOES BODY CONTOURING HURT?
Body contouring doesn't hurt and can be quite relaxing. Wood therapy is not as aggressive as it looks. Clients are often surprised.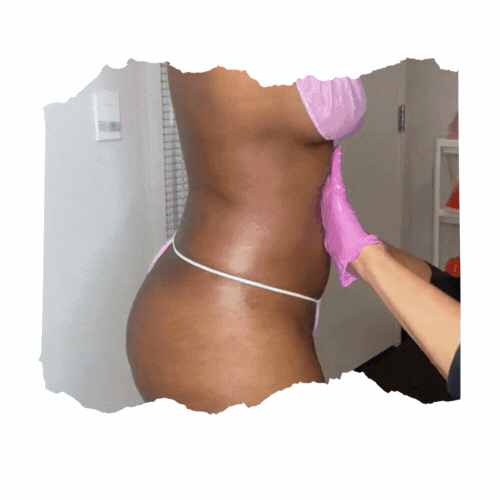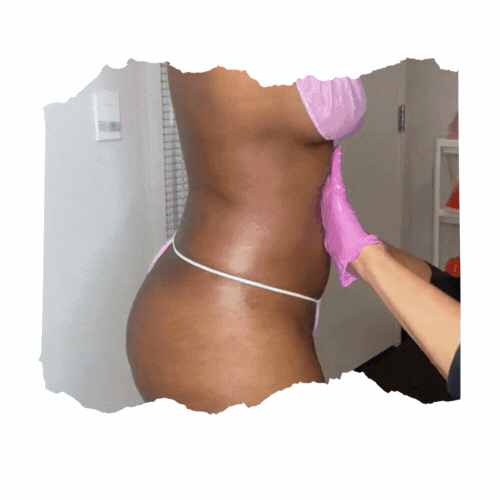 HOW MANY SESSIONS TO SEE RESULTS FROM BODY CONTOURING?
The number of session varies. 3 sessions is typically a great place to start.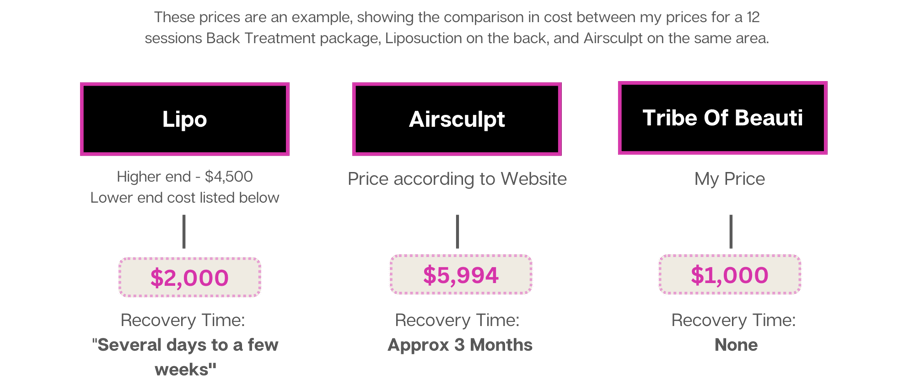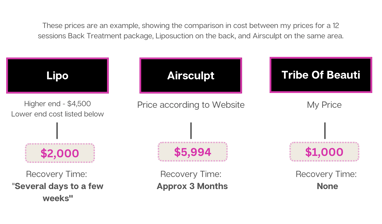 COMPARE YOUR OPTIONS: BODY SCULPTING COST
A non refundable deposit of $25 is required for all bookings.
I do not charge a late fee. I allow a 10 minute grace period. Appointment may be canceled anytime after.
Please cancel no less than 24 hours before your session.
BODY SCULPTING BEFORE AND AFTER